Kenny Login is Available Now!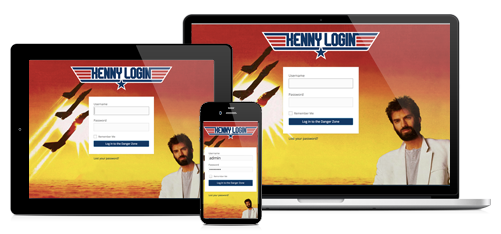 After months of procrastination and delays, I'm proud to officially release Kenny Login – a fully responsive HTML5 theme for your WordPress Login page. Version 1.0.0 is available now as a free WordPress plugin. Simply install the plugin and activate it through your admin panel. Blam! Kenny Loggins all up in your login page! Click here to get the lowdown.
Log in to the Danger Zone!